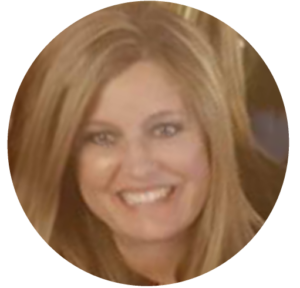 My JOB as the children's director includes some responsibilities such as: leading students 1st-5th grade in worship and Bible study every Sunday morning during service time, organizing and planning for Sunday Night Movie Club, Vacation Bible School, and regular children's events.
My MISSION as children's director involves reaching as many kids as possible through various avenues and opportunities our church provides to share God's love with them. My goal is to teach students Biblical truths and history. I often tell the kids that God really only put us on this earth for 2 reasons: 1) To know Christ and 2) To help others know Christ. We definitely value both evangelism and discipleship in our children's program. I am also all about the FUN! Kids are the easiest people in the world to have fun with, and I feel that we have a lot of fun times in our children's program.
I have lived in Midwest City my entire life! I have been attending Country Estates Baptist Church as long as I can remember…literally! My family joined CEBC when I was two years old and I have been here ever since. I have had the great pleasure of being a part of the CEBC staff since 2015. I have 4 amazing boys who keep me super busy! I am a 5th grade teacher at Midwest City Elementary and am able to work with some awesome kiddos every day!
My favorite movie is Forrest Gump. My favorite food is Mexican Food & Chocolate! My favorite sports teams are OKC Thunder & OU, and mostly any team my kids play on. I like a large variety of music. My playlist (If I really had one organized) would include Third Day, Toby Mac, Lauren Daigle, Red Hot Chili Peppers, Justin Timberlake, The Eagles, The Beatles, The Rolling Stones, Green Day, Aerosmith, Florida Georgia Line, Tim McGraw, and…yes, Justin Bieber! (Don't Judge on the Bieber) 😉
When I have free time, umm…I never do. I sometimes close my eyes and picture myself laying on a beach. I really do enjoy going to about 500 ballgames a month (slight exaggeration) and hanging out with my family. I like being outside (when it isn't cold) and going to the park, running my neighborhood, and playing tennis. I also enjoy an occasional shopping trip as well.
I have many Bible verses that have been special to me during different phases of life, but a couple of my favorites are:
"…I have come that they may have life, and that they may have it more abundantly." John 10:10
" I have told you these things that you may have peace. In this world you will have trouble, but take heart! I have overcome the world." John 16:33
"Since we have such a huge crowd of men watching us from the grandstands, let us strip off anything that slows us down or holds us back, and especially those sins that wrap themselves so tightly around our feet and trip us up; and let us run with patience the particular race that God has set before us. Keep your eyes on Jesus, our leader and instructor…" Hebrews 12:1-2