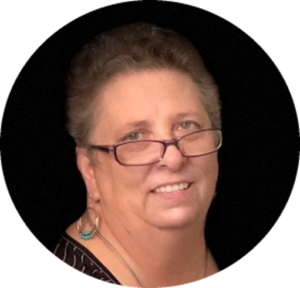 Resa has been the Financial Secretary at Country Estates Baptist Church in Midwest City since October 2013. She pays the bills, does payroll, records giving records, pretty much anything that has to do with finances.
She has 3 children, 9 grandchildren, and 1 great grandchild. She and her husband Terry sing with the Celebration Choir and with the Senior Adult Choir at CEBC.
"My favorite movie is 'The Glass Bottom Boat' with Doris Day and Rod Taylor. I like Mexican food and The NFL Stealers (I like them together too.) My play list includes everything Southern Gospel, and I like to catch a Southern Gospel concert if one is in town. When I have some time off, I like to shop with my daughter. One of my favorite things in this world is laughter. I love to laugh, and I love to make people laugh."
"You can find me on Facebook as Resa Reiswig, you can email me at
cebc.resa@coxinet.net.
My favorite bible verse is:
Jeremiah 29:11
For I know the plans I have for you," declares the LORD, "plans to prosper you and not to harm you, plans to give you hope and a future.